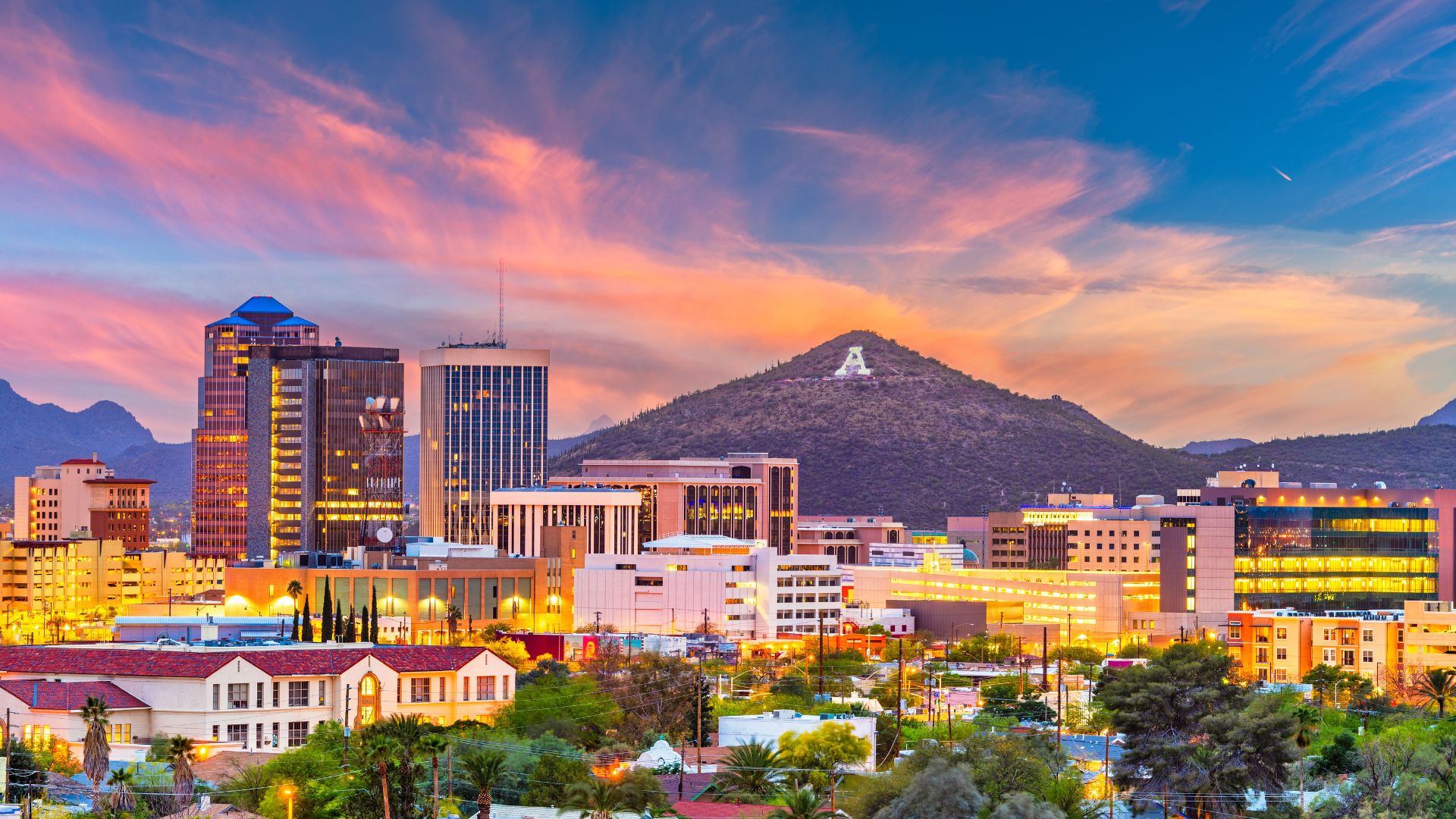 According to the American Heart Association data, heart disease is the main cause of death in Arizona. In 2017 alone, 12,398 people lost their battle to heart disease.
On that note, in 2016, the state of Arizona passed a law stating that every high school student will be required to learn hands-only CPR in order to graduate. In fact, the Copper State is one of 41 states that require CPR certification for high school graduation.
So, what are the state CPR guidelines for Arizona? Let's explore them below.
CPR Training Guidelines for High School Students
According to Senate Bill 1137, by the 2019-2020 school year, all charter schools and school districts in Arizona are obliged to provide students with at least one training session in cardiopulmonary resuscitation (CPR) during their study.
The training must be based on the current Emergency Cardiovascular Care (ECC) and CPR guidelines. Furthermore, the instructions must be provided by a certified CPR trainer, and they must include the hands-on practice of CPR.
All high school students are required to learn how to perform the hands-on practice of CPR, except for:
Students with disabilities
Students who have already received CPR training or are currently enrolled in a CPR class.
With that in mind, CPR courses must come from the American Red Cross, the American Heart Association, or the National Safety Council. They also must include an exam. 
The classes last between 4 and 5 hours. Students have to spend 1 hour on online classes and 20 minutes on online tests, with the approximate time for hands-on training being 20-25 minutes.
Students must also learn the difference between a heart attack and a sudden cardiac arrest – two much-confused terms. After completing the course, high school students receive a CPR certificate that is valid for two years.
How Does the Program Work?
Students can train individually or within a controlled environment. The courses can take place during school hours, or they can come in the form of homework.
Schools can implement one of two courses – an awareness-level class and a certification-level course. The former involves online and hands-on practice of mouth-to-mouth resuscitation and chest compressions using manikins, and the latter involves a 2-year certification card.
School districts and charter schools in Arizona are permitted to use the following personnel to provide training to:
Representatives of the American Red Cross
Representatives of the American Heart Association
Emergency medical technicians
Fire department personnel
Teachers and other school personnel
Other qualified personnel.
That said, according to one study conducted in three school districts, although most US states require CPR and AED training in high schools, only 25% of instructors are CPR-certified, and only 31% of schools offer hands-on practice.
Moreover, more than 85% of teachers, coaches, school nurses, and school administrators believe that students would be unable to perform CPR or use a defibrillator properly before help arrives.
The results also show that the biggest challenges related to CPR training and rescue breathing in high schools were related to low budgets and the lack of practicing materials.
CPR Training Guidelines for Coaches
CPR training is mandatory for coaches in 33 states, including Arizona. On that note, all coaches are required to obtain a valid CPR and first aid certification. Their training must include first aid courses, CPR and AED classes, and adult, child, and infant CPR. 
The requirements for the Arizona athletic coaching certificate include the following:
Sports and adolescent psychology
Prevention and treatment of sports injuries.
These classes usually take 15 semester hours and 250 clock hours to complete, whereas certificate renewals may take 60 clock hours.
Automated External Defibrillator (AED) Guidelines
When it comes to using AED and implementing defibrillation, Arizona maintains strict rules that all AED programs must follow:
Automated External Defibrillator owners must sign a contract with a licensed physician who will supervise the AED program.
All trained emergency responders using an AED on a person in cardiac arrest must notify the Emergency Medical Services (EMS) right away.
Automated External Defibrillators must undergo regular maintenance based on the manufacturer's guidelines.
Automated external defibrillator owners must submit a written report to trauma systems in the department of health services and the Bureau of Emergency Medical Services (EMS) within five business days of using the AED.
However, not all people have to follow the aforementioned guidelines. There are a few exceptions to the regulations:
People who obtain an AED for home use following a physician's prescription do not have to follow AED guidelines.
Firefighters, emergency medical care technicians, and ambulance attendants do not have to follow AED guidelines.
In addition to that, people and entities who will not be subject to civil liability include:
A doctor who provides supervision
People or entities that provide CPR and AED training
Owners of the property where the AED is located
A non-profit entity that acts as a mediator between the supplier of the AED and the person or entity that procured it
A Good Samaritan, i.e., a person who uses an AED to provide emergency assistance without charge
What Jobs in Arizona Require CPR Certifications?
Many companies invest in first aid training and CPR, while some make it mandatory for their employees to obtain a CPR certification.
Professions that require CPR certification in Arizona are:
Professions that deal with disabled and older people, such as social workers and charity volunteers
Professions that are related to youth athletics and sports, such as personal trainers and coaches
Professions that are related to students, such as teachers
Professions associated with water activities, such as swimming and diving instructors, rowing coaches, and summer camp volunteers
Law enforcement professionals, such as police, firefighters, security personnel, and correctional officers
People who work in the field of logistics, construction, and manufacturing
People who work with children, such as nannies, caregivers, and babysitters.
How to Obtain a CPR Certification in Arizona?
According to CAPCE, all medical professionals and healthcare providers must obtain a CPR certification by completing a course in AED and CPR that follows the AHA guidelines. In other words, to obtain a CPR certification in Arizona, you must take CPR training provided by the American Red Cross, the American Heart Association, or other facilities that offer CPR courses.
There are over 100 training centers in Arizona that offer courses on CPR, so it shouldn't be challenging to find an adequate course that tailors its classes according to the AHA guidelines.
CPR courses can cover online and hands-on skills sessions on performing CPR on children and adults, recognizing when someone needs CPR, providing first aid, or using an automated external defibrillator.
That said, CPR certifications are valid for two years, after which you'll have to renew your CPR card.
Final Words
What are the state CPR guidelines for Arizona? To conclude, the Copper state establishes many guidelines regarding CPR training. Besides implementing a bill requiring all high school students to complete cardiopulmonary resuscitation training in order to graduate, the state also imposes strict rules related to AED programs.
Furthermore, in Arizona, obtaining a CPR certificate is mandatory for healthcare providers, coaches, personal trainers, individuals who work with construction, as well as people who work with disabled and older people and children.
There are many ways to get a CPR certification in Arizona. However, you must obtain it from the American Red Cross, the American Heart Association, or other training facilities that offer valid CPR courses.
CPR certification is valid for two years, so make sure to renew your CPR card to keep up with your life-saving skills.